New to our Adult Collection!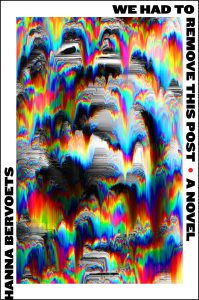 We Had to Remove This Post by Hanna Bervoets
To be a content moderator is to see humanity at its worst—but Kayleigh needs money. So she takes a job working for a social media platform whose name she isn't allowed to mention. Her task: review offensive videos and pictures, rants and conspiracy theories, and decide which need to be removed. It's grueling work. Kayleigh and her colleagues spend all day watching horrors and hate on their screens, evaluating them with the platform's ever-changing moderating guidelines. Yet Kayleigh is good at her job, and she finds in her colleagues a group of friends—even a new girlfriend—and for the first time in her life, her future seems bright.
But soon the job seems to change them all, shifting their worlds in alarming ways. How long before the moderators' own senses of right and wrong begin to bend and flex?
From one of the most acclaimed Dutch writers of her generation, We Had to Remove This Post is a chilling, powerful, and urgent literary masterpiece about who or what determines our worldview, who sets the boundaries, and just how much a person can be asked to accept.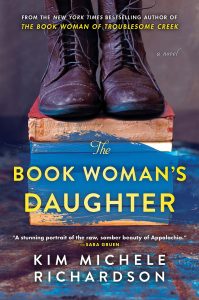 The Book Woman's Daughter by Kim Michele Richardson
Bestselling historical fiction author Kim Michele Richardson is back with the perfect book club read following Honey Lovett, the daughter of the beloved Troublesome book woman, who must fight for her own independence with the help of the women who guide her and the books that set her free.
In the ruggedness of the beautiful Kentucky mountains, Honey Lovett has always known that the old ways can make a hard life harder. As the daughter of the famed blue-skinned, Troublesome Creek packhorse librarian, Honey and her family have been hiding from the law all her life. But when her mother and father are imprisoned, Honey realizes she must fight to stay free, or risk being sent away for good.
Picking up her mother's old packhorse library route, Honey begins to deliver books to the remote hollers of Appalachia. Honey is looking to prove that she doesn't need anyone telling her how to survive. But the route can be treacherous, and some folks aren't as keen to let a woman pave her own way.
If Honey wants to bring the freedom books provide to the families who need it most, she's going to have to fight for her place, and along the way, learn that the extraordinary women who run the hills and hollers can make all the difference in the world.
New to our Children's Collection!
Picture Books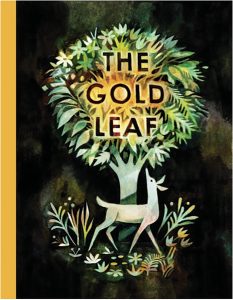 The Gold Leaf by Kirsten Hall
A gold leaf appears in the forest. As soon as the animals notice it, each wants it more than anything else in the world. But in their struggle for it, the leaf is destroyed. Heartbroken, the animals wonder: Will we ever again see such a leaf?
Non-Fiction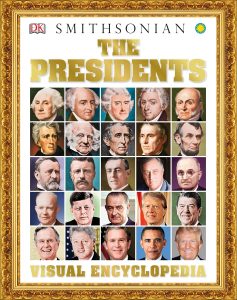 The Presidents Visual Encyclopedia
Explore the lives of America's 45 presidents, as well as notable first ladies, famous speeches, and major constitutional events, with this visual reference guide to the leaders of the United States.
From George Washington to Donald Trump, The Presidents Visual Encyclopedia presents a unique insight into life in the White House. More than 150 easy-to-read entries cover the presidents, first ladies, the Louisiana Purchase, the Gettysburg Address, and more, and over 200 fascinating photographs add to kids' knowledge of these leaders and the key moments that defined their time in office.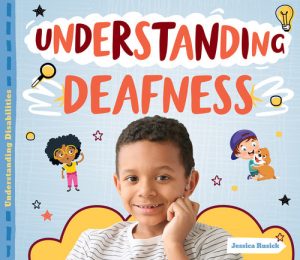 Understanding Deafness by Jessica Rusick
In this title, readers learn common symptoms and behaviors of deafness and how it affects kids at school and in relationships. Text includes suggestions on how to be a kind and respectful friend to someone who is deaf and appropriate activities kids can enjoy together.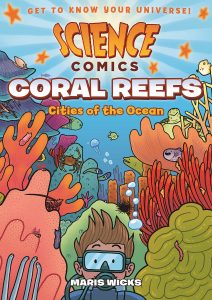 Coral Reefs: Cities of the Ocean by Maris Wicks
Dive into coral reefs! From huge pods of dolphins to teensy little coral polyps, reefs are home to some of the ocean's coolest critters… and are one of the most important ecosystems on the planet!
Did you know:
that scientists have developed cancer-fighting medicines from coral reefs?
that some coral reefs have taken over 30 million years to grow?
that coral reefs are home to a quarter of all the animals found in the ocean?
In Coral Reefs: Cities of the Ocean, meet the creatures that swim, hunt, work, and raise their babies in coral reefs!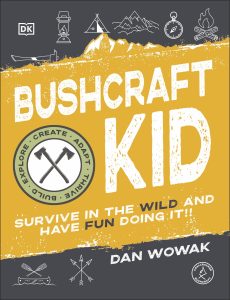 Bushcraft Kid by Dan Wowak
How cool would it be to know how to build a fire, build your own shelter, find your food (and cook it too), and survive almost any environment? Now you can learn all the basic bushcraft skills from expert survivalist Dan Wowak. You'll learn how to build the perfect fire, how to build all types of shelters, how to navigate your way through all types of terrain, how to forage for food, how to identify all types of plants and animals, and how to live the bushcraft way of life. And the best thing of all? You'll have an absolute blast doing it!

Here's what you'll find inside:
• Step-by-step instructions for doing everything in the bush, including fire building, shelter building, navigation, and more
• The basics of essential food finding using skills like trapping, fishing, and foraging
• Cool facts and fun project ideas that will keep you safe and help you become a knowledgeable survival kid
• Outdoor tips and tricks that only the best survival experts know
• Tasty campfire recipes that will keep you satisfied and energized as you navigate the great outdoors